ZYN Immunity & Recovery Drinks with Curcumin and Turmeric
We have all read the articles touting the health benefits of consuming Turmeric. While Turmeric is one of the key ingredients in many Asian dishes it is not as common in a traditional American diet. So to get the benefits of turmeric you had to buy supplements and pills. Not anymore.
We sampled some Turmeric-rich drinks from ZYN Drink Wellness Drink Mix. ZYN is a family owned business based in Milwaukee. The name ZYN comes from the word "zyndagi," which means LIFE for over 1 billion people in South Asia.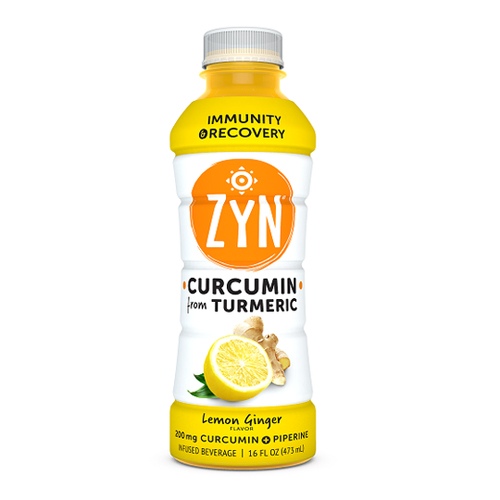 ZYN is made with Curcumin, one of the most important bio-active ingredients in Turmeric and is known to provide Turmeric's potential health benefits. They've done the research to take the guess work out of Turmeric's potential healing power. Turmeric is not readily absorbed by the human body when taken alone. ZYN's Proprietary BlendTM, which is patent pending, contains Piperine, an extract of black pepper fruit which may increase the absorption of Curcumin by 2000% according to academic and scientific research.
But let's face it. If it doesn't taste good or is loaded with sugar we won't drink it. Fortunately, the ZYN drinks we tried were refreshing, tasty and only 25 calories per bottle. No fat, no cholesterol, no sodium and only 5g of total sugars. No artificial sweeteners, ingredients, flavors, or preservatives. Each bottle also includes 120% of the recommended daily dose of Vitamin C and 50% of the recommended daily dose of Vitamin D.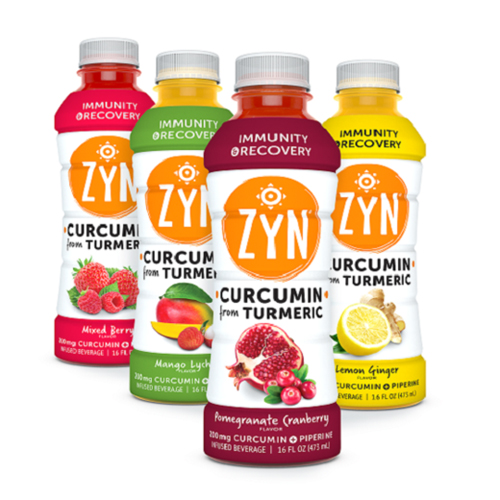 In the sample pack we tried all 4 flavors: Mixed Berry, Mango Lychee, Pomegranate Cranberry and Lemon Ginger. All were very tasty. One tester preferred the Pomegranate Cranberry while another favorited the Mango Lychee but both enjoyed all 4 flavors.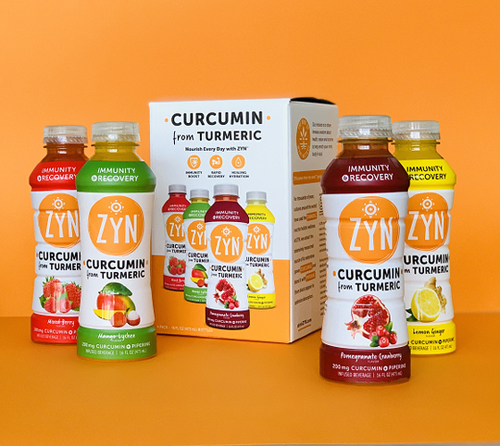 Besides the bottles, you can get ZYN in a convenient powder drink mix.
You can learn more and find ZYN at drinkzyn.com or for those of us in the Cleveland area you can find ZYN Immunity & Recovery Drinks at your local Giant Eagle.