We asked community leaders of various ethnic heritages to share some holiday traditions of their culture.
Here are some of the tastiest dishes that Argentinians like to serve around Christmas.
---
We have come a long way from the basic hot dog, peanuts and Cracker Jacks.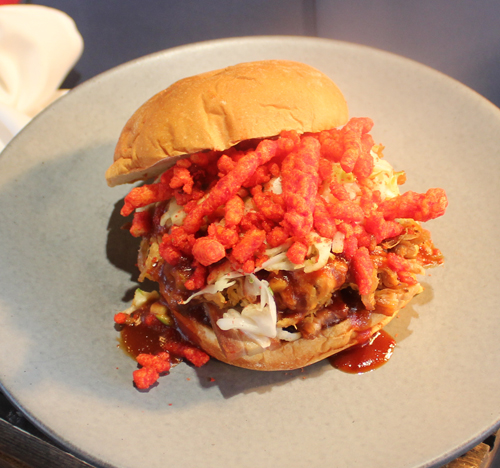 ---
Ball Ball Waffle from Hong Kong
One of the most popular street food stands at the 2018 Cleveland Asian Festival was Ball Ball Waffle from Hong Kong.  They made regular and chocolate chip and other flavor waffles in a waffle maker that produces little balls to eat.  The authentic Hong Kong style Egg Waffle is also called a Bubble Waffle.
---
Injera Bread, Tibs, Stews and more

Ethiopian Coffee Ceremony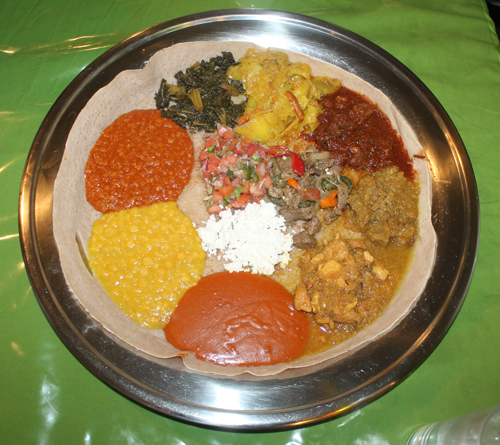 ---
Blood Sausage, Head Cheese, Klobasa and Mangalitsa Pig Meat

Hungarian Gulyas (Goulash) – all you wanted to know

Hungarian Food from the Scouts Festival
---
Cucumber Raita (Cucumber in Yogurt)

Sweet and Sour Strawberry Snack

Rajma (Indian kidney bean dish)
---
Saj Bread with Cheese, Zaatar (seasoning of Thyme, Sumac, Sesame and Salt) or Nutella.
---
Masa from the Cradle of Corn where Guatemala and Mexico meet

Making Corn a Super Food

Masa is the base of Mesoamerican food

Different tamale wrappers and fillings

Southern and Cleveland style tamales

How is lye used in cooking?

When would people make tamales?

First steps in making traditional tortillas and tamales

Next steps in making traditional tortillas and tamales

Grinding masa – the batter for tamales

Masa lasts a long time and is good for many things

Mexican food – every day and holidays
---
Green beans with meat on rice and other traditional Middle Eastern foods
---
Gluten free, vegetarian options such as: Harissa Roasted Cauliflower, Sweet n Sour Roasted Brussel Sprouts and Thai Peanut Keto Miracle Noodle Salad.
---
Polish Food
For centuries, Polish people have enjoyed Packzi the week before Lent. 
In case you don't know, Paczki (pronounced poanchkee) are very rich donuts, deep fried and then filled with fruit or cream filling and covered with powdered sugar or icing. Eating paczki is the traditional Polish way to indulge before the fasting in observance of Lent begins on Ash Wednesday. Paczki have been known in Poland at least since the Middle Ages.
See more about this Polish treat – Paczki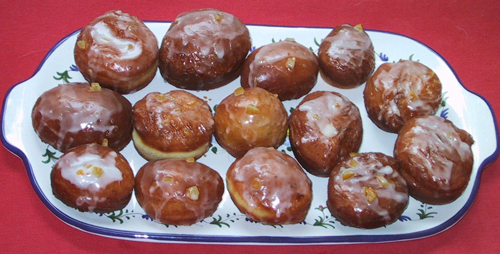 ---
Shashlyk is like shish kabob and can be chicken, beef, pork, lamb and even fish. The meat is marinated and put on skewers and grilled on an open flame.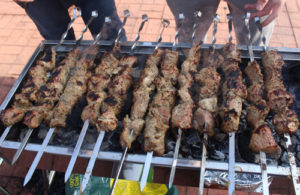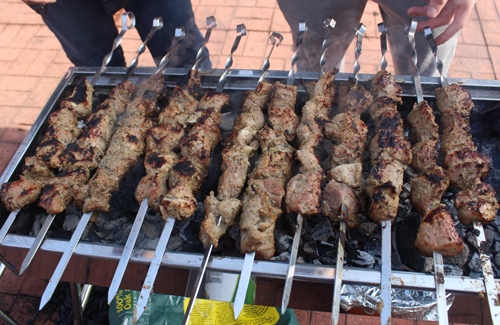 The Russian celebration of Maslenitsa also features Blini (crepes/pancakes) (maybe with a cup of Caviar), Baranki (pretzels), Pelmeni (dumplings), Sbiten (traditional hot herbal beverage) and Petushki (Russian lollipop).
---
The national dish of Serbia is Ćevapi or ćevapčići a grilled dish of minced meat, a type of skinless sausage

Palatschinke (crepes) and Krofne (airy filled doughnuts) are also popular
---
Slovenian sausages (kranjske klobase) are cured and smoked and prepared from recipes brought to the United States by immigrants from Slovenia.
---
Vietnamese Chicken Cabbage Salad

Vietnamese Summer Rolls
---